Skip to Main Content
It looks like you're using Internet Explorer 11 or older. This website works best with modern browsers such as the latest versions of Chrome, Firefox, Safari, and Edge. If you continue with this browser, you may see unexpected results.
Event Information
Hour of Code
Thursday December 8, 12:30-1:30
Monroe Library Instruction Classroom (2nd floor)
Join the Monroe Library for a hands-on introduction to computer science. Learn to program droids to create your own Star Wars game!
No experience necessary. All are welcome! Refreshments will be served.
Hour of Code International Event
Hour of Code Official Website

The Hour of Code is a global movement reaching tens of millions of students in 180+ countries.

The goal of the Hour of Code is not to teach anybody to become an expert computer scientist in one hour. One hour is only enough to learn that computer science is fun and creative, that it is accessible at all ages, for all students, regardless of background. Above all, what all participants can learn in an hour is that we can do this.
Star Wars Game Tutorial - Building a Galaxy With Code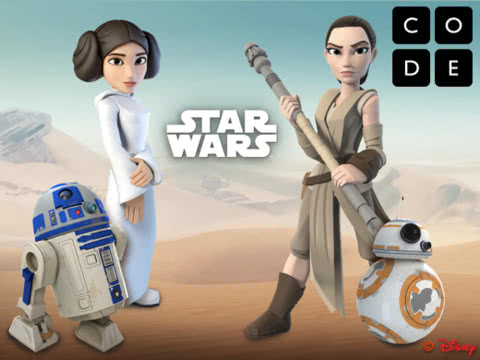 Hour of Code Activity

Learn to program droids, and create your own Star Wars game in a galaxy far, far away. This uses drag and drop blocks and JavaScript. You'll get a link to share your game when you're finished!
Resources
Stay tuned - more resources will be posted here shortly!
Computer Science Research Guide

See our Computer Science Research Guide for databases and other library resources. This research guide focuses on mathematics, physics, chemistry, and biological sciences.

Beyond an Hour of Code

A list of places for beginners to continue learning to code. Learn to make web pages, develop mobile games and apps, program robots, and more.
Systems & Information Resources Librarian
Lucy Rosenbloom